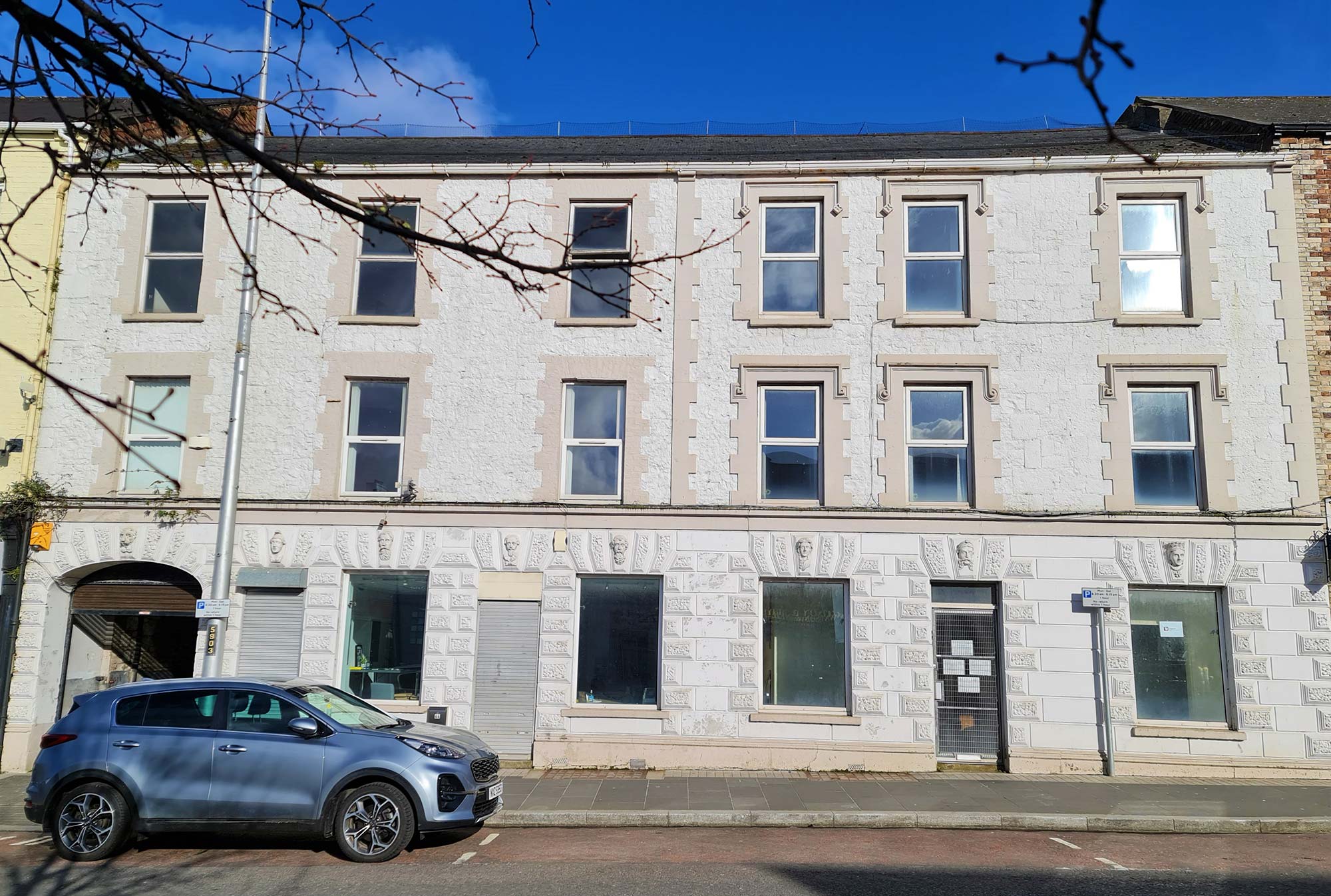 LITTLE ARCHITECTS: SCULPTURAL FACE BUILDING AT 42-46 HIGH STREET
LITTLE ARCHITECTS: SCULPTURAL  FACE BUILDING WORKSHOP
For children (ages 7-12)
At 42-46 High Street, Lurgan
Saturday 27 November (10.30am to 12.30pm)
Budding architects from across the borough can put their creative skills to the test on Saturday 27  November at an exciting kid's model-making workshop!
The 'Little Architect' workshop will be held in the "Faces Building" at 42 -46 High Street, one of the priority properties on the Lurgan Townscape Heritage Scheme for regeneration.
Aimed at kids aged 7-12yrs, the workshop will begin with a short history of the building during which they will find out about the building's past use, it's design and the architectural details which make it stand out. A special focus will be paid to the eight decorative stone heads that can be seen at the front of the building above the windows and doors –  some such as William Shakespeare and Queen Victoria are recognizable – others are less so. Following the history, the children will then take part in a hands-on workshop in which they will be challenged to come up with some new heads and faces to add to the building front, before bringing their ideas to life in a sculpting workshops using recycled materials, under the guidance of artist Hazel Boland.
This workshop is free but places are limited and BOOKING IS ESSENTIAL.
Book by contacting David Weir by email at: david.weir@armaghbanbridgecraigavon.gov.uk