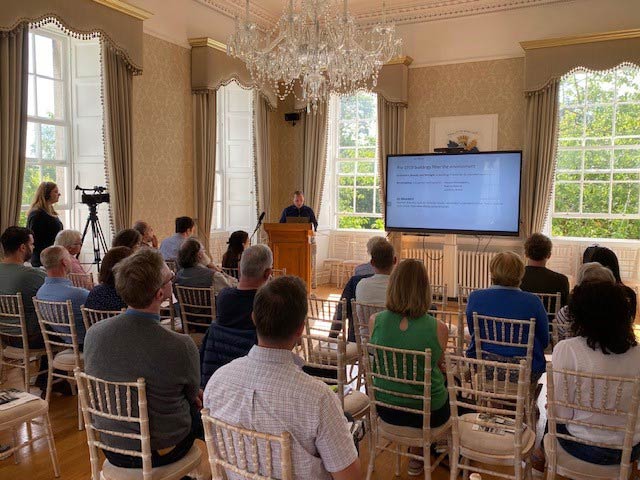 25 August: Internal Maintenance of Heritage Buildings Workshop
We were happy to join in partnership with the Ulster Architectural Heritage Society and the Armagh Townscape Heritage Scheme to organise a Restoration & Renewal workshop focused on the internal maintenance of buildings on Thursday 25 August.
Over 25 people came and heard presentations from Jonathan Todd of Ballymullan Architect Ltd. regarding the importance of internal and external maintenance of old buildings. Another speaker Dr John Butler presented on his experience living in an old Georgian house on the Mall in Armagh.
We then had the privilege of visiting 2 buildings in Armagh city which have benefited from the Armagh City TH scheme, 33 and 43 Upper English Street.
The accompanying leaflets produced as part of the events can be downloaded by clicking the following links:
UAHS Restoration & Renewal pamphlet