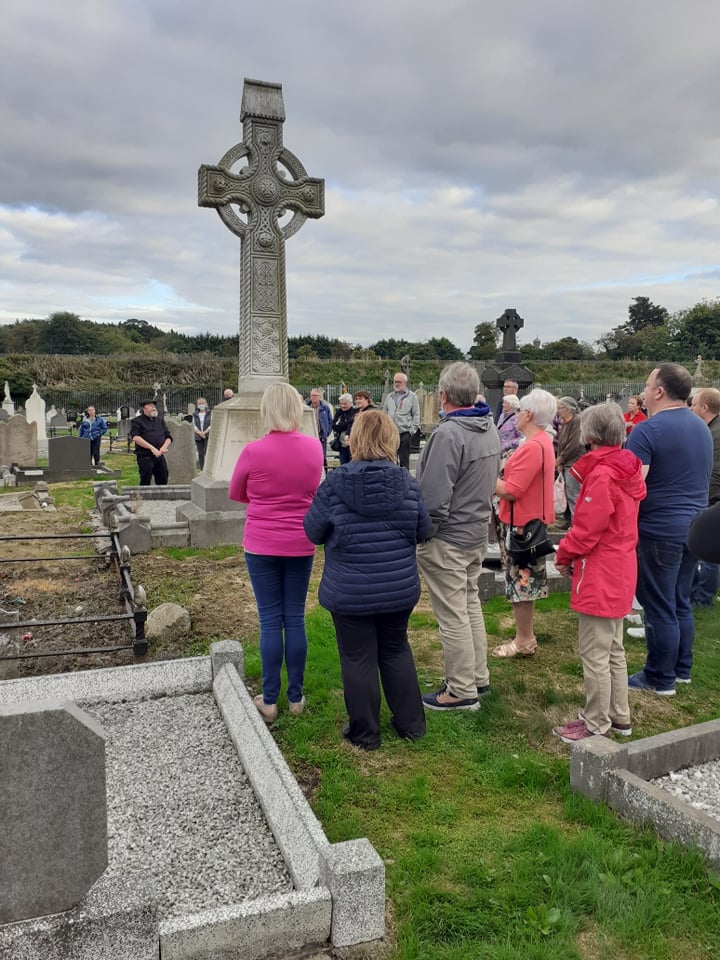 European Heritage Open Days 2021: Walking Tours
We were delighted to support the Lurgan Heritage Collective's delivery of a series of Lurgan walking tours, which were held as part of the 2021 European Heritage Open Days (EHOD) weekend.
The Lurgan Heritage Collective is a new partnership of local groups and individuals interested in preserving and promoting the history and heritage of Lurgan. It's great to see that a number of the tour guides who took part in our  tour guiding skills course last year are part of the group.
Over the course of the EHOD weekend the Collective offered NINE different tours on each day.  To help transport people between the tours a mini-bus was provided through the support of the Lurgan Townscape Heritage Scheme.
Nearly 1,000 people took advantage of the multiple opportunities over the weekend to hear about the history and heritage of the town and surrounding area from local people, born and bred, who all share the same passion about promoting the people, buildings, trees, stories and everything else that make here such a wonderful part of Ulster – well worth a visit for anybody! Well done to all involved!