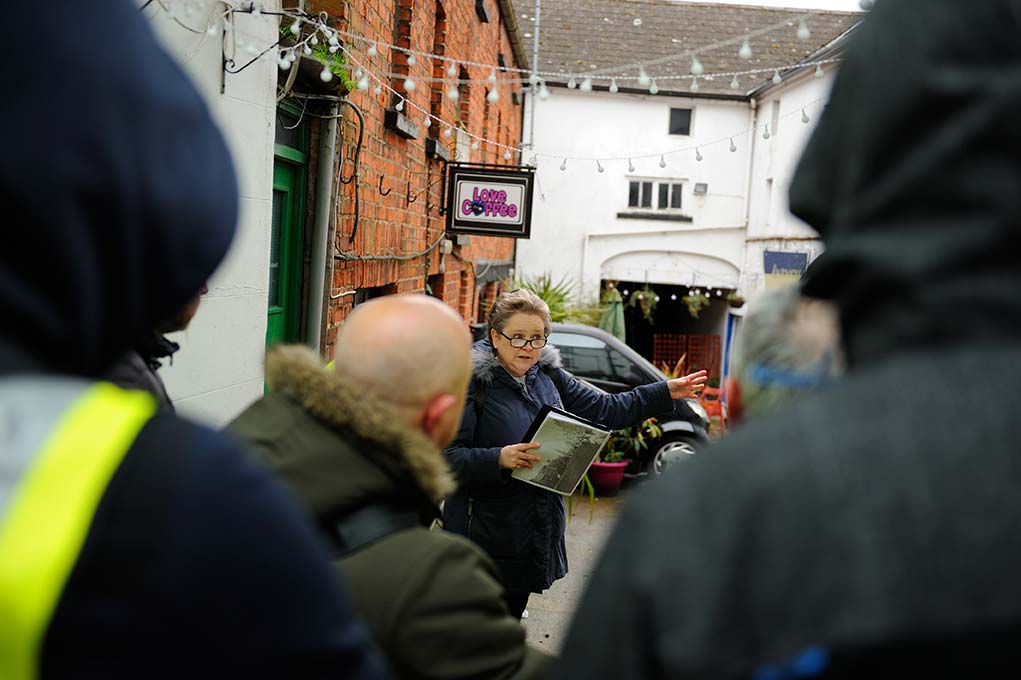 Lurgan Heritage Tour Guides
In partnership with the Southern Regional College Lurgan Campus, the Lurgan THI organised an OCN Level 2 Course in Tour Guiding Skills which took place over 7 weeks between January and March 2020.
In total eleven people took part in the course, which provided an overview of the responsibilities of a tour guide, while providing practical insights into how to structure and deliver a walking tour.
For the final assessment each trainee guide had to provide a walking tour covering a part of Lurgan and what a fun and informative day it turned out to be! Over the course of the day the guides provided insights into topics as diverse as Lurgan's built heritage, the Brownlow Family, the famine, George 'AE' Russell, the town's military sacrifice, the linen industry, local businesses, Glenavon football club, St. Peters Church, Master McGrath, the town's Jewish connection alongside many other subjects. At the end of the day it was clear that not only has Lurgan a rich history but the guides are ready to tell it!
You will be able to find out for yourself more about the town's heritage and our guides knowledge through our forthcoming walking tours of Lurgan. Keep an eye on our page for details.