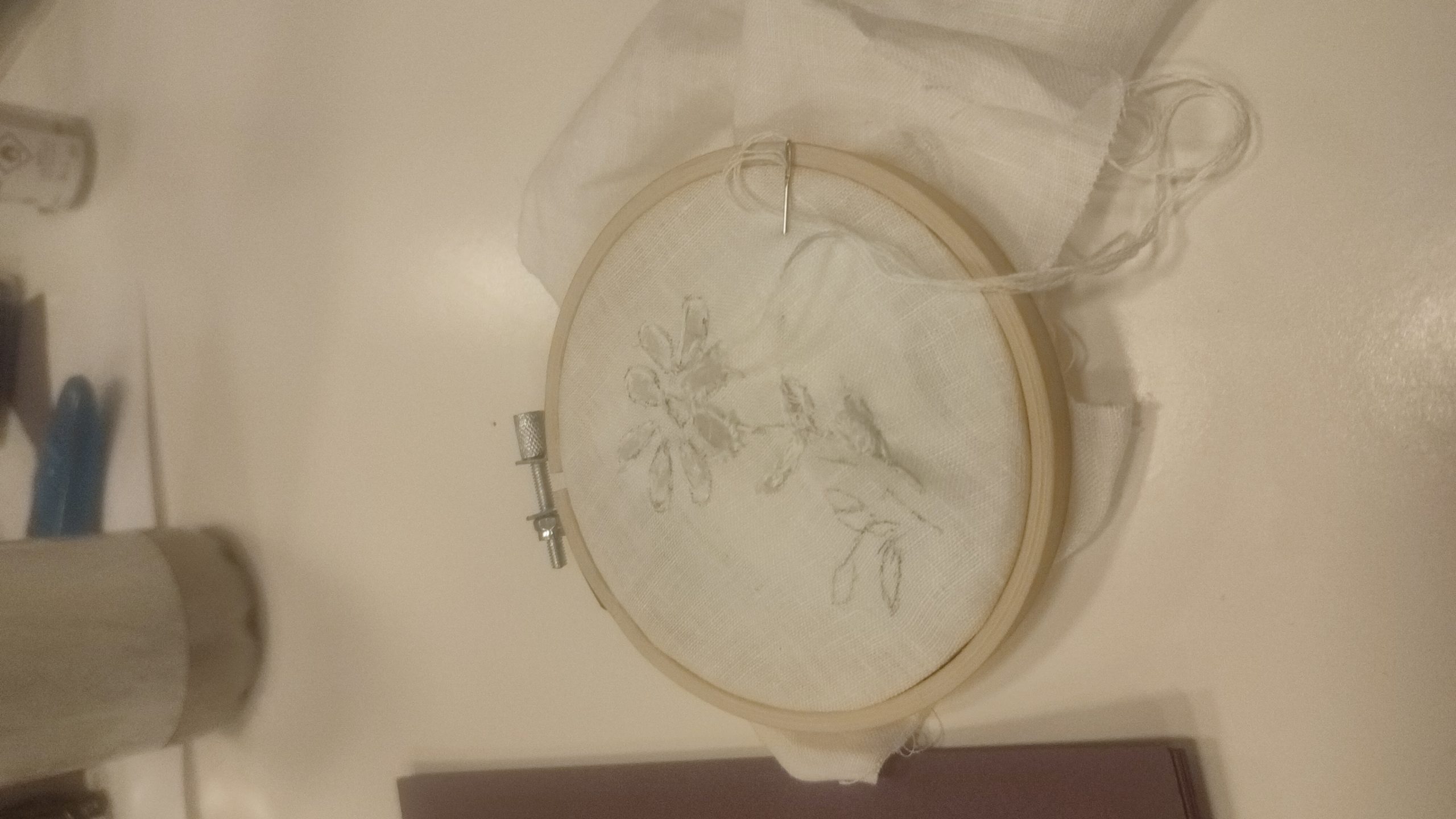 31 August 2023: Linen Whitework Embroidery Workshop
As part of the Linen Biennale 2023 and our 'McCaw Allan- a tea towel collection' exhibition, we were delighted to host this workshop which paid tribute to McCaw Allan's history of linen whiteworking; a hand embroidery technique used to decorate handkerchiefs and tablecloths.
This step back in time evening was facilitated by Joanne Harris of the Knitted Knockers of NI, who provided a demonstration of traditional whitework embroidery techniques before guiding our eager group of 16 volunteers in creation of a beautiful piece of white work on a piece of traditional white linen.
The linen for the workshops was kindly donated by the Samuel Lamont Group , which McCaw Allan is now a part of it.