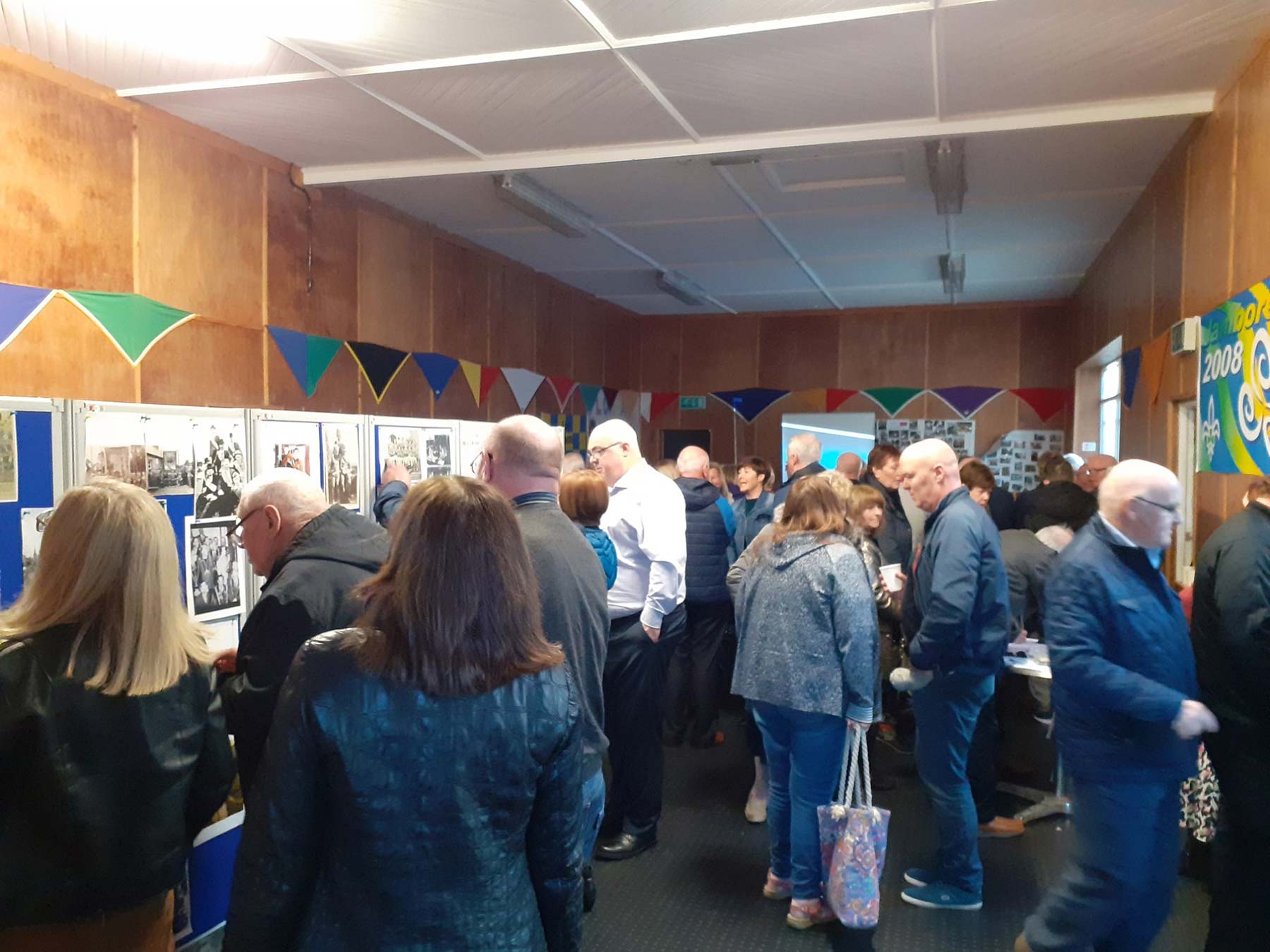 Sunday 24th January proved a special day for the people of Silverwood when a magical reunion event was organised by the Friends of Silverwood School and the South Lough Neagh Regeneration Association. The event brought together over 100 Silverwood residents, past and present, many of whom had attended or indeed taught in the former Silverwood National School which closed its doors in 1973.
Fittingly the reunion began at the school (now the home of the 5th/6th Dromore Lurgan Scouts) which hosted an exhibition of historic photographs and film relating to Silverwood throughout the afternoon. This was followed by two evening talks that were given by local men Michael McKeown and Jim Conway in the nearby Goodyear Sports and Social Club. Both talks provided an insight into the history, characters and places which make Silverwood what it is today.
A great occasion was rounded off with a satisfying supper prepared by Pauline Skelton of the Lough Neagh Discovery Centre. The Lurgan THI was proud to support this wonderful community celebration.