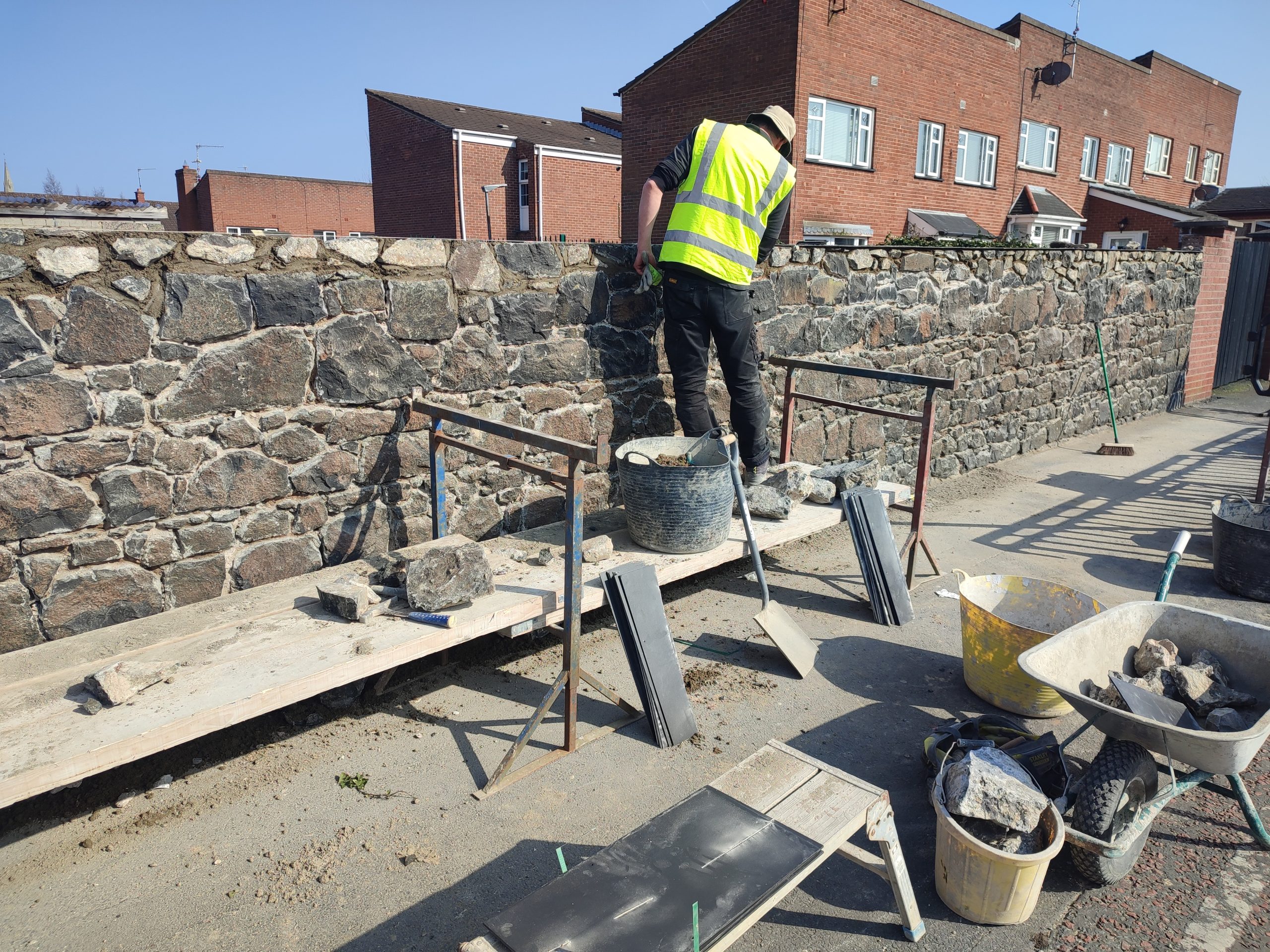 Repair and Restoration of the Shankill Street Wall
As part of our 'Uncovering History' project, we were delighted to carry out a repair and restoration project focusing on the Shankill Street rectory wall, which is a well loved landmark in the Shankill area of Lurgan. It was originally built in the mid-19th century  as a boundary wall for the grounds of the Shankill Rectory, which itself was erected in c.1821. Although the Rectory was demolished in the mid-1980s the wall continues to provide a link to the past, but in recent years it had suffered suffered from wear and tear.
Therefore over 6 weeks master heritage stonemason Conor Scullion of Scullion Stonemasonry and his team repaired, restored and repointed the Shankill Street side of the wall using traditional techniques, completely transforming the wall. As part of the project, Conor also facilitated workshops in which students from the construction class at St. Ronans College came down to learn about lime pointing. You can find out more about the project by viewing the film below.
This activity formed a part of our 'Uncovering History' project which was kindly funded by the Department for Communities: Historic Environment Division through their Revival Stream Fund, the Armagh City, Banbridge & Craigavon Borough Council Community Development Department and the National Lottery Heritage Fund through the Lurgan Townscape Heritage Scheme.
Image Gallery
Currently no images for this event