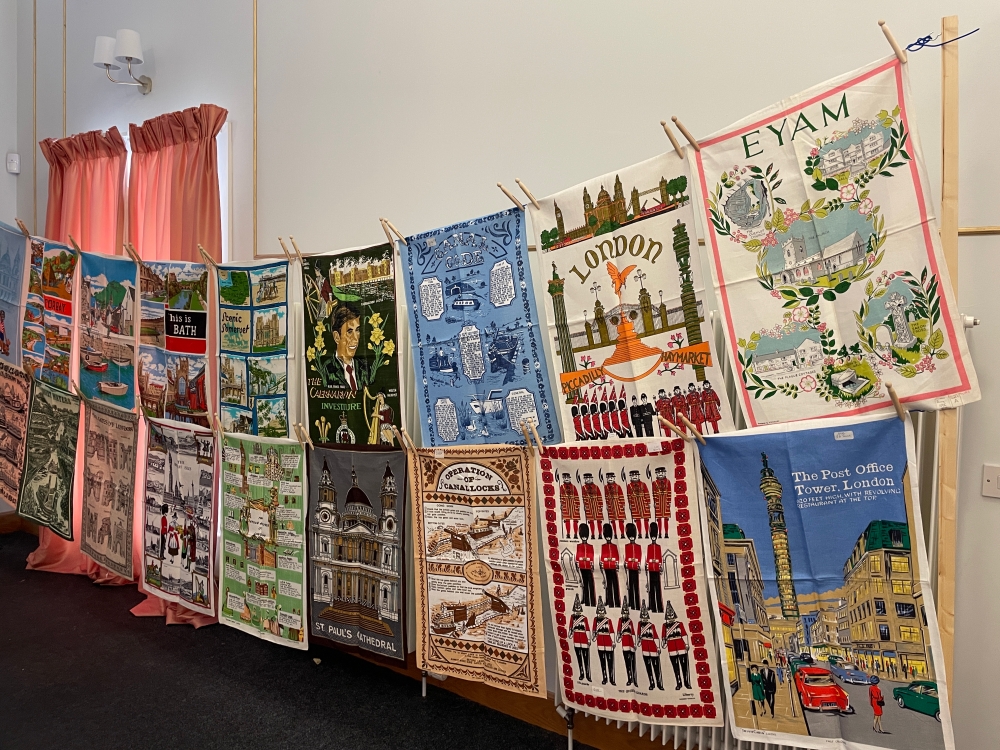 29 August 2023 Public Talk: 'McCaw Allan – a tea towel collection'
Public Talk: 'McCaw Allan- a tea towel collection'
Date: Tuesday 29 August
Venue: The Courtyard, Brownlow House, Lurgan
A recording of a talk by linen researcher and archivist Fiona McKelvie, which accompanied the exhibition 'McCaw Allan – a tea towel collection', which was hosted by the Knitted Knockers of NI in their premises at the Courtyard, Brownlow House.
The presentation celebrates the history of McCaw Allan (now part of the Samuel Lamont Group), a textile firm founded in 1904, which is the last survivor of over 30 linen businesses that formerly operated in Lurgan that together established the town as a leading centre of linen manufacturer in Ulster.
The talk focuses on the firm's tea towel output from design, manufacture to output. The tea towels are an enduring tribute to the creativity and skill of McCaw Allan workforce , while also offering an insight into changing tastes and manufacturing process over past 50+years.
This event was held as part of the second Northern Ireland Linen Biennale, a celebration of the past, present and future of Europe's oldest textile. For further information visit: www.linenbiennalenorthernireland.com
You can view a recording of the talk below:
Image Gallery
Currently no images for this event