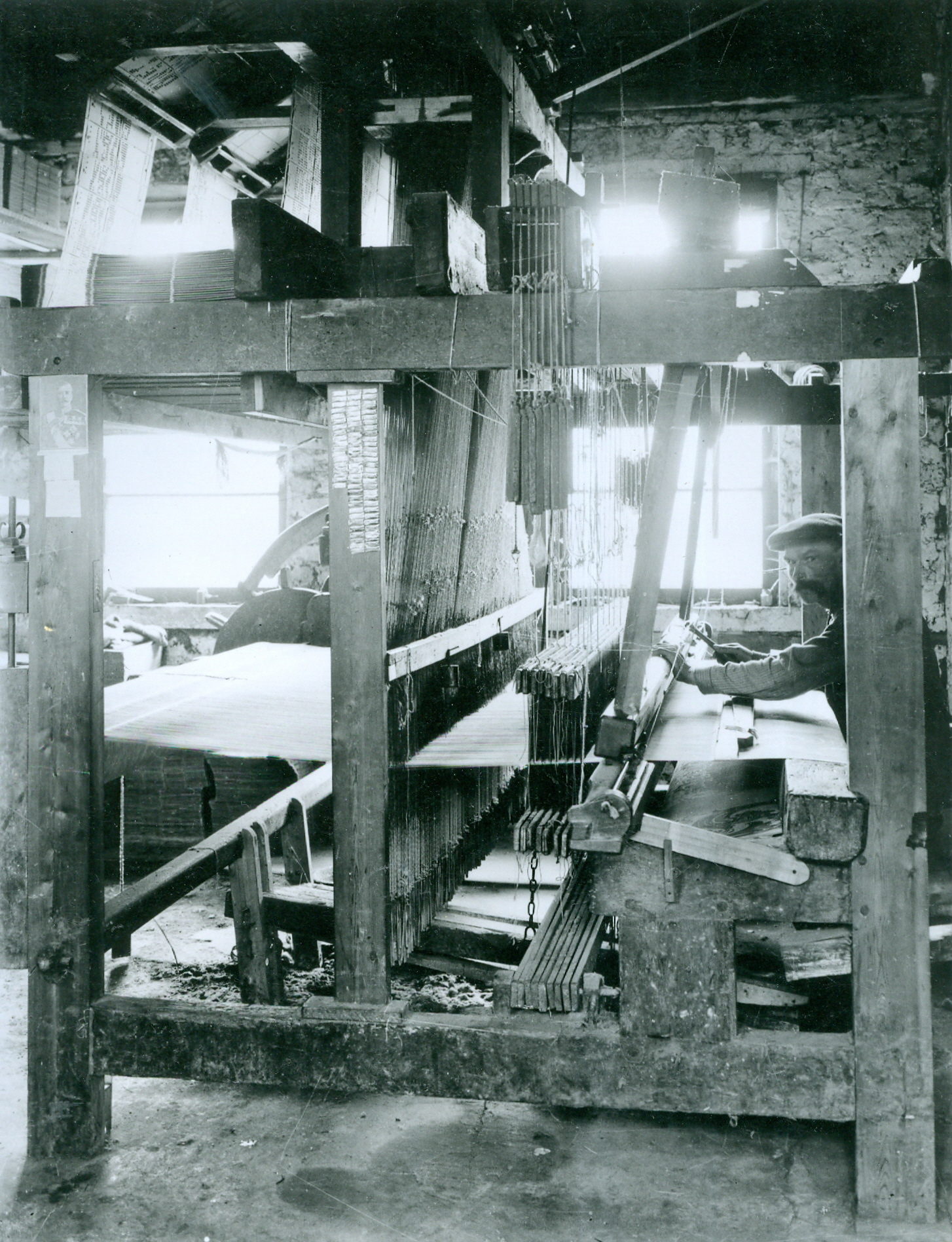 LURGAN LECTURE: THE ORIGINS OF FINE LINEN WEAVING IN LURGAN BY IAN FERGUSON
The second lecture of our 2021/2022 lecture series exploring aspects of Lurgan's 18th century was given by Ian Ferguson and was entitled:
'At Home in Plenty, Honour and Esteem': The Origins of Fine Linen Weaving in Lurgan and Waringstown
The weavers of Lurgan and Waringstown were famous for the incomparable quality of the fine hand woven damask, cambric and diaper linen they produced on their hand looms; a tradition which stretched over 300 years – nowhere else in Ulster is there such an unbroken lineage of high-end linen weaving. Drawing upon his extensive research, Mr Ferguson brought new insights into the origins of this industry in Lurgan, while examining the economic, social and technical forces which helped to subsequently shape the development  of the industry between the late 1600s and mid-1800s. Over the course of the talk Lurgan and Waringstown's overwhelming importance as the cradle of high-end linen weaving in Ireland was revealed and recognised.
The lecture was held on Tuesday 9th November in the Mechanics Institute (Market Street, Lurgan).
Image Gallery
Currently no images for this event