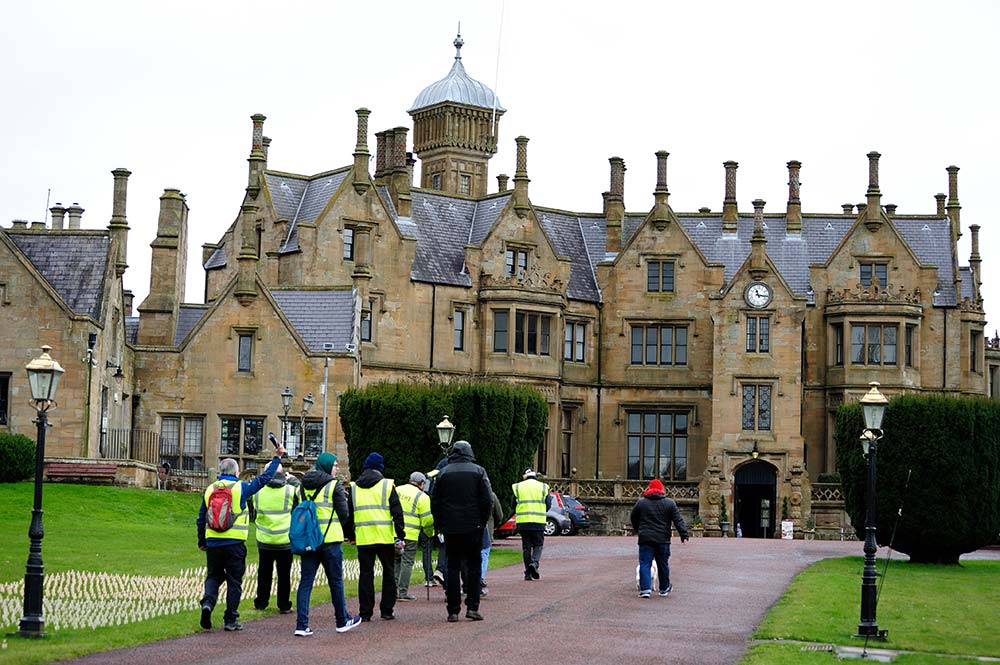 LURGAN GEOLOGY & BUILT HERITAGE WALKING TOUR
Lurgan Geology and Built Heritage Walking Tour
To mark the launch of our new Lurgan Geology and Built Heritage Walking Trail, which we have developed in conjunction with the Geological Survey of Northern Ireland, geologists Dr Mark Cooper and Dr Kirstin Lemon led a special walking tour of Lurgan which took participants on a journey through time, as told through the diverse building stones seen in the many beautiful and historic buildings which make up Lurgan town centre.
Despite the cutting wind, we had a good crowd of hardy souls join us for the walk, ranging from Lurgan natives, geology experts and a visiting couple from America. As part of the walk Lurgan's underlying geology was explained, while the origins of the building stone used in many of the town's landmark buildings was explained – we even found a few fossilised remains of ancient life preserved within the stones.
Copies of our new free self-guided Lurgan Geology and Built Heritage Geological walking trail pamphlet will soon be available for pick-up from venues throughout Lurgan…details announced soon!
This event was held as part of the 2022 NI Science Festival.