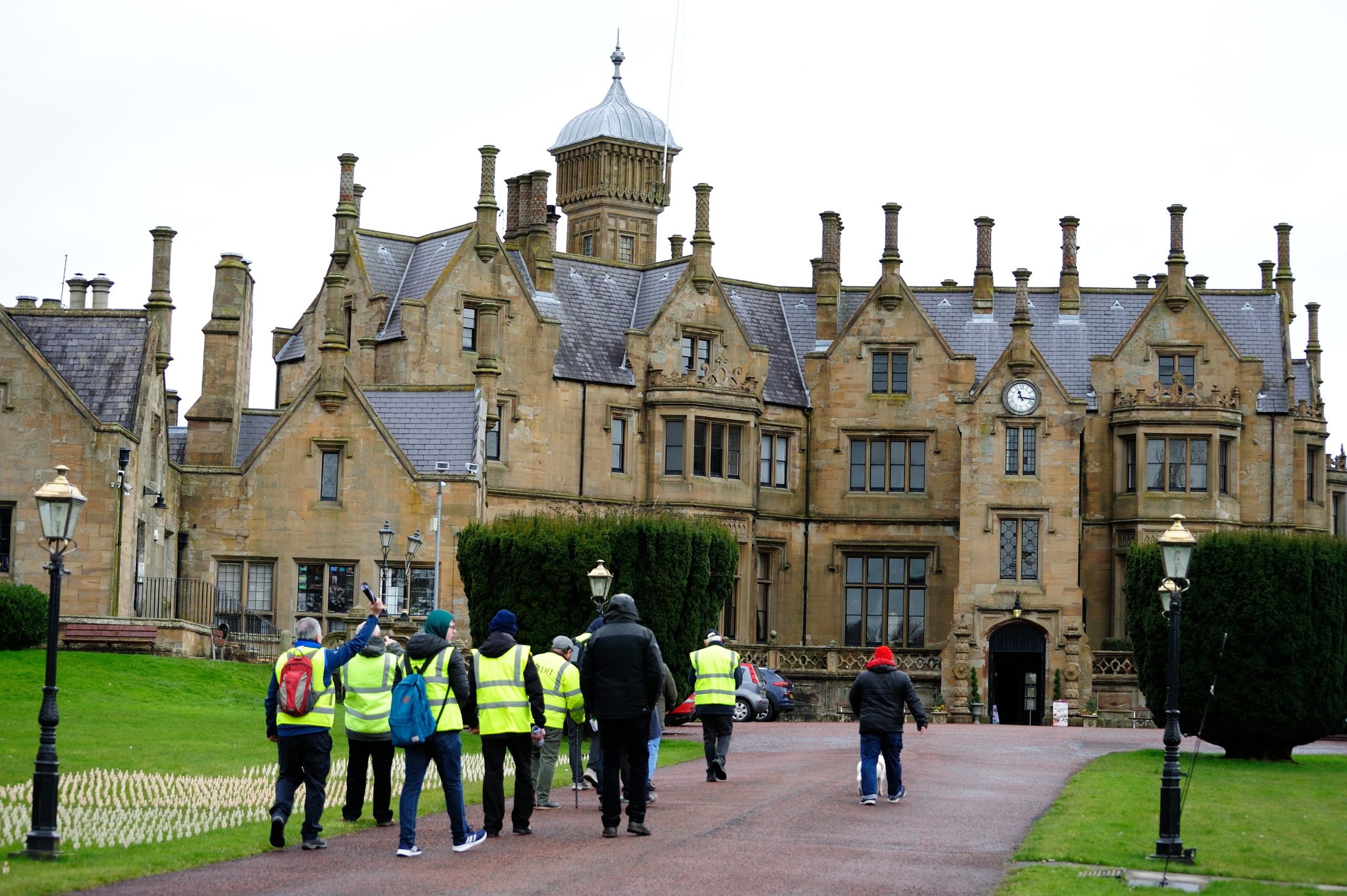 10 May 2022: LURGAN GEOLOGY & BUILT HERITAGE WALKING TOUR
As part of GeoWeek 2022, geologist Dr Mark Cooper of the Geological Survey of Northern Ireland led a walking tour of Lurgan, which took participants on a journey through time, as told through the diverse building stones seen in the many beautiful and historic buildings which make up the town 's centre.
The guided tour provided an insight into Lurgan's underlying geology, while also explaining the origins of the building stone used in many of the town's landmark buildings. With building stones from across the UK and Ireland, and even as far afield as Norway, this guided tour helped tell a geological story that is over 400 million years in the making.