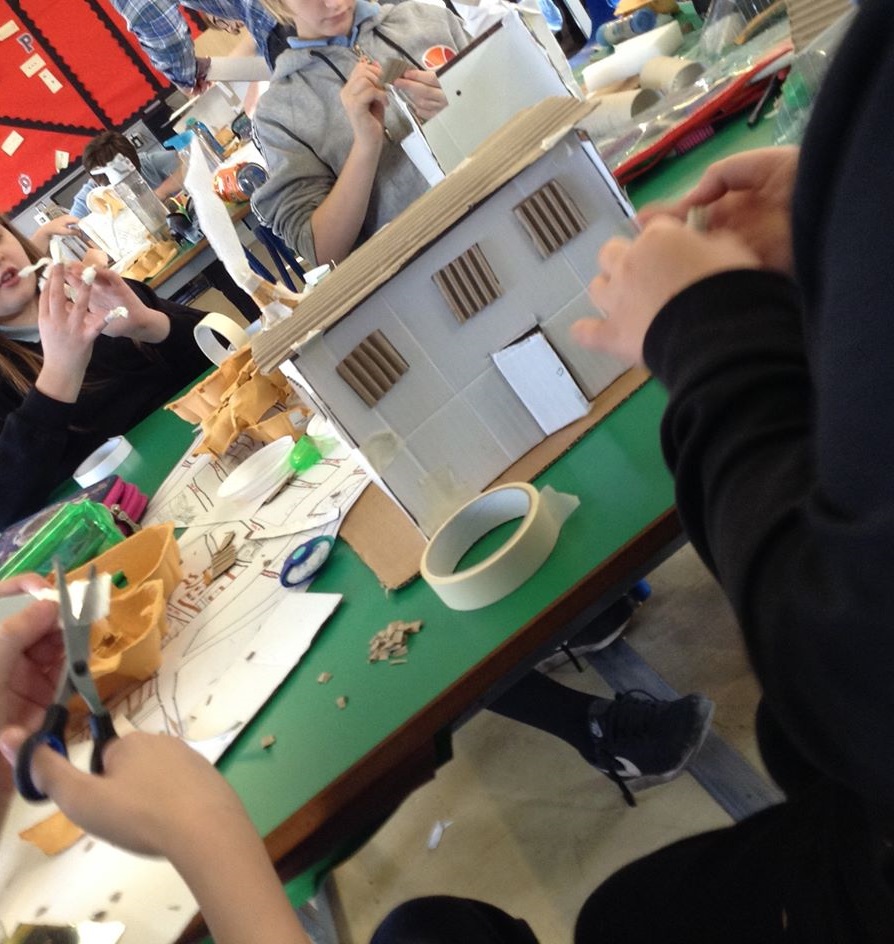 'LITTLE ARCHITECTS' MODELMAKING WORKSHOPS
In  November 2021 we were delighted to hold a series of 'Little Architects' building model-making workshops at venues across Lurgan including
Brownlow House
,
Danann Crafts
and the "Faces Building" at 42-46 High Street.
Each workshop began with a tour of a building in which the children (aged 7-11) were told a little bit about the history of the building and it's architectural features, before then taking part in an hands-on workshop in which they were challenged to make something from recycled materials inspired by the building; all under the watchful eyes of  artist Hazel Boland.  At Brownlow House the children were challenged to build their own house; at Danann Crafts the kids had to build a hotel (inspired by the former use of the building), while at 42-46 High Street the challenge was to create faces patterned after the decorative coade keystone faces which adorn the front of the property above the windows and doorways.
It was great to see everyone getting stuck in and the creativity displayed – you can see a few of the results below! A big thank you to all who came.
Our 'Little Architects' workshops will be back next year. Check back on our website for details.