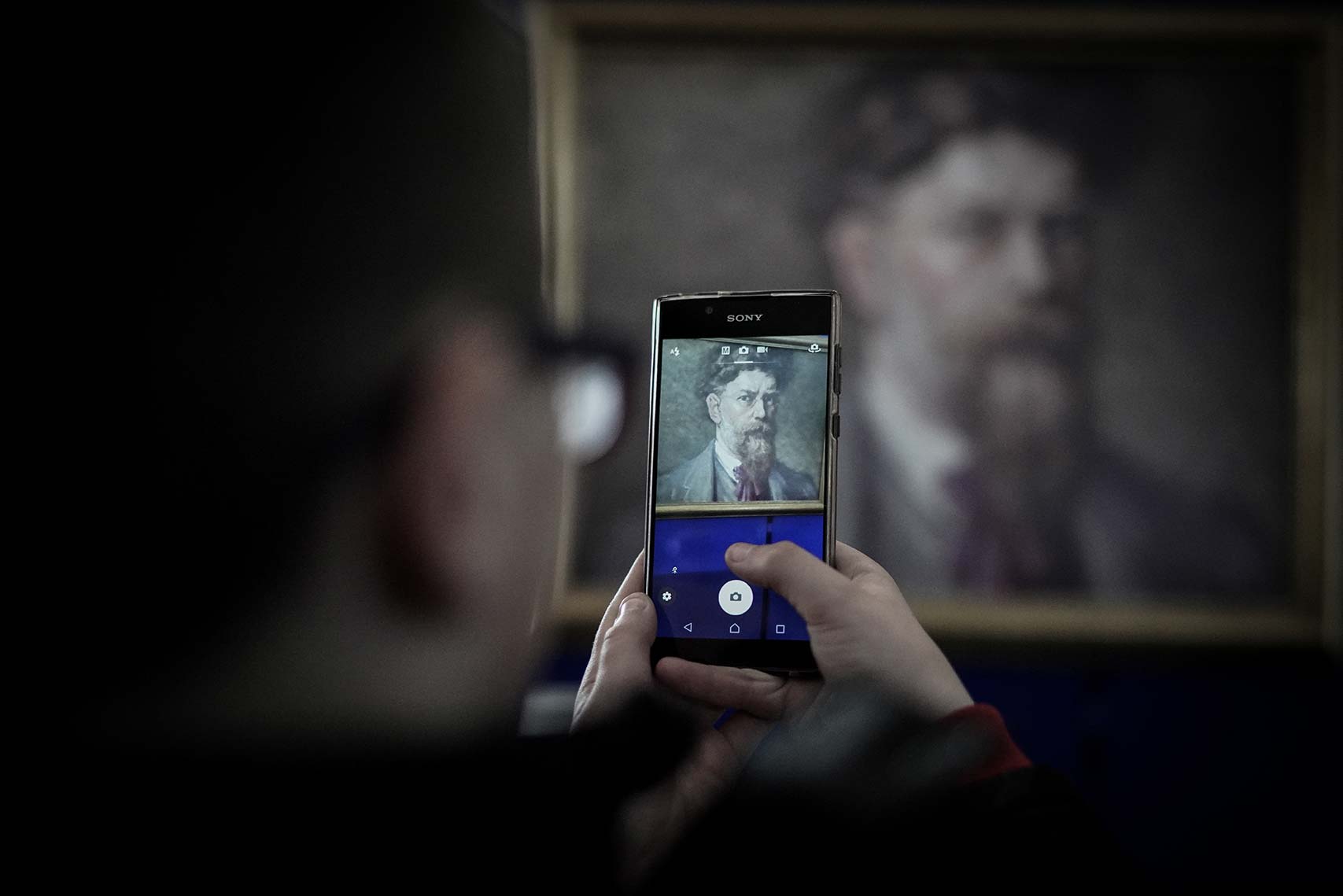 George Russell 'AE' Festival
In April 2019 we were pleased to support the third annual George Russell Festival organised by the Lurgan & North Armagh George Russell  Society.
George Russell, better known by his pseudonym 'AE', is one of Lurgan's most accomplished sons. Born in 10 William Street on 10 April 1867, AE would go on to become a central figure in Irish public life in the period 1890-1930. A painter and poet, AE was at the heart of the ​​Irish Literary and Cultural Revival at the turn of the 20th century. As a writer and commentator he was also the constant voice of reason and wisdom during a very turbulent period of Irish history, expressed best through his editorship of The Irish Statesman (1922-1930). Yet despite his many and varied achievements AE faded into the background of Irish history after his death in 1935; an injustice which members of the George Russell Society are now trying to redress through their annual festival.
Support from the Lurgan THI enabled the Society to:
Publish a local history book, entitled George Russell (AE) Lurgan and North Armagh, which was launched at the opening of the George Russell Festival at Brownlow House on 8th April 2019. Copies of the book are available from the Society.
Design and print a George Russell 'AE' Lurgan Historic Walk Guide of Lurgan.
Organise a weeklong Festival programme (held between the 8th and 13th April) consisting of an exhibition, talks programme, open mic poetry/music night and a walking tour of Lurgan
The exhibition organised by the Society was so good that it was later hosted by Rushmere Shopping Centre and Lurgan Library in September and October 2019.