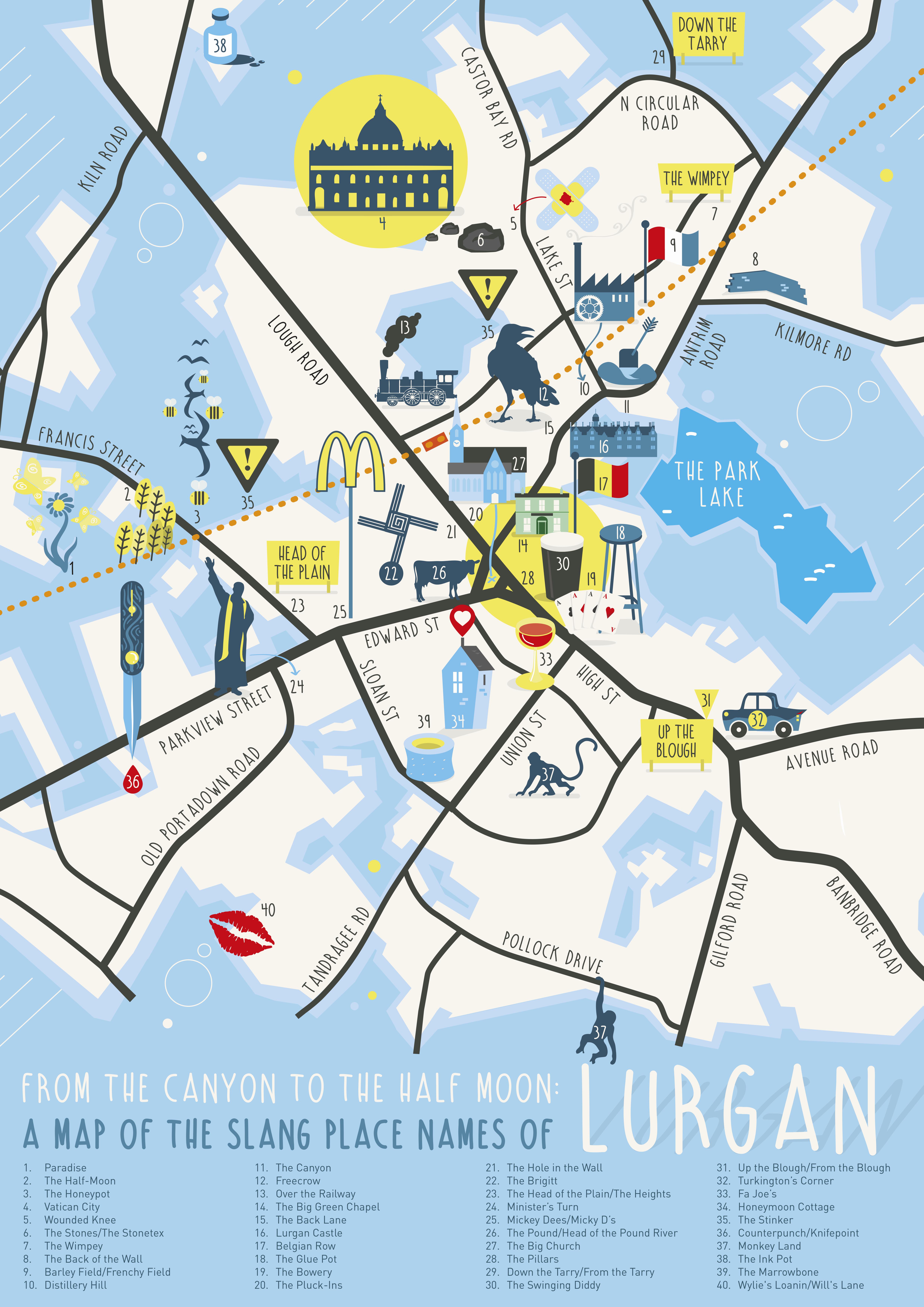 MAP OF THE SLANG PLACE NAMES OF LURGAN LAUNCHED
On Thursday 8 July we were delighted to co-host a Zoom talk with the Craigavon Historical Society, which revealed the meanings and stories behind some of the colloquial and slang place names of Lurgan; providing an insight into the hidden history and geography of the town. If you missed the talk a recording of it can be viewed below.
A map illustrating the locations and meanings of the slang place names of Lurgan was also launched as part of the event. A limited number of A3 copies of the map, printed onto high quality 300gsm silk paper, are available to purchase for £3 from Danaan Crafts in William Street and JTR Jewellers in Castle Lane. They are the perfect gift for any Lurgan relative or resident and look terrific framed. Proceeds go to the Craigavon Historical Society.
The publication of this map  formed part of project which explored the link between language, memory and place in the Craigavon area. The project; entitled 'From the Canyon to the Half Moon': the alternative place names of Craigavon'; was led by the Craigavon History Society and was made possible through a grant from The Community Heritage Fund, which was distributed by The National Lottery Heritage Fund Northern Ireland on behalf of the Department for Communities.
> In total 29 Communities heritage projects from across Northern Ireland have been awarded grants totaling £241,900
>The fund is part of the £29million Executive allocation to support the arts, culture, heritage and language sectors in Northern Ireland.
Image Gallery
Currently no images for this event