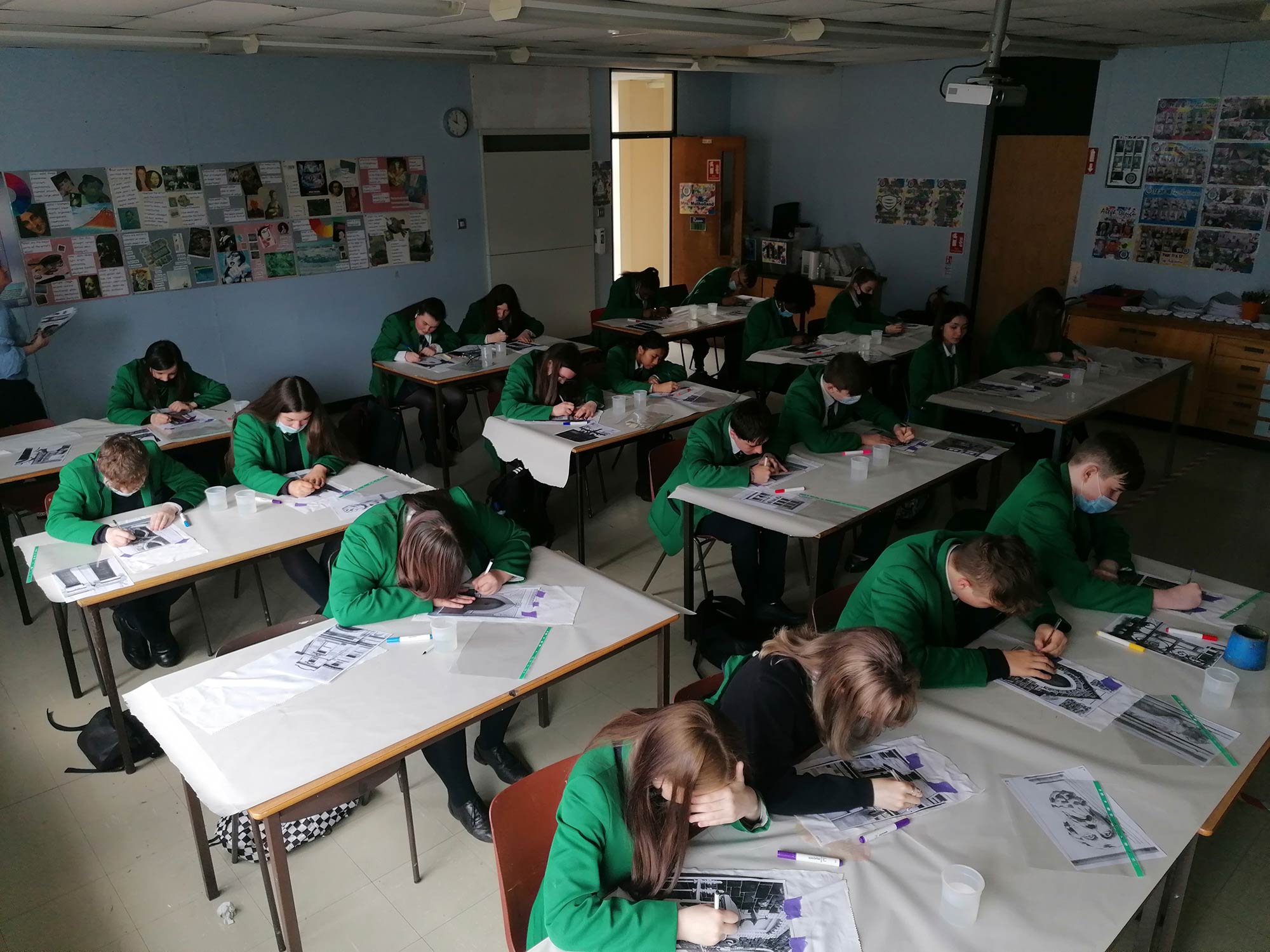 Built on Linen Schools Project
After a year of waiting we are delighted to have finally recommence our 'Built on Linen' secondary schools programme, with the Year 11 Art and Design classes of Lismore Comprehensive School and artist Robert Peters.
As part of this project each class was given the task of creating linen tea towel designs, inspired by the historic architecture of Lurgan. Using the technique of transparent drawing under Robert's guidance, the students have created some eye-popping designs, which were printed onto linen tea towels courtesy of McCaw Allan, a part of the Samuel Lamont & Sons Ltd textile group. A limited edition run of the tea-towels will be available to purchase in shops throughout Lurgan. Full details will follow.
Tea towels were one of many linen products that were created in Lurgan during the its textile industry heydays, which provided the main source of employment in the town and generated the wealth which was responsible for the construction of many of the buildings we see in the town today. McCaw Allan, who can trace their origins in the town back to c.1830, are the last remaining of the historic linen and textile companies which once populated the town.