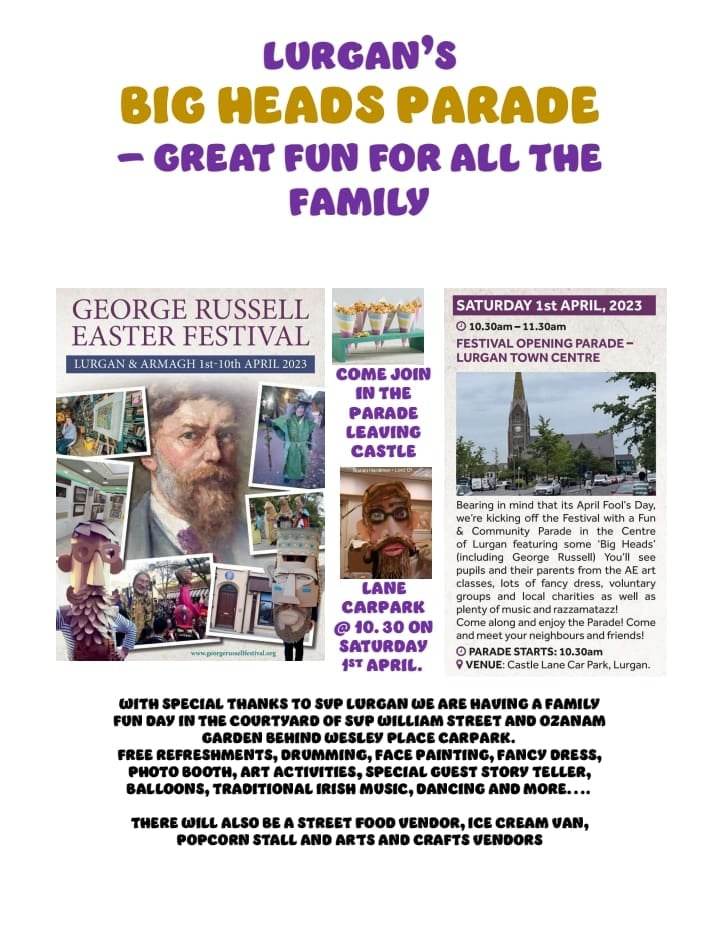 1 April 2023: Lurgan's Big Head Parade
The seventh annual George Russell Festival kicked off with an April Fool's Day parade around the Lurgan town centre featuring some Big Heads of famous characters from history including Lurgan's own George 'AE' Russell.  The Big Heads were created by the aspiring artists of the AEon Community Arts group under the tutelage of local artist Dwyer  McKerr.
Among those in the parade were the aspiring artists from from the AEon Community Arts group, members of the George Russell Society, the Armagh Rhymers, community and voluntary groups and one or two  of our local politicians. The parade was followed by a family fun day in the courtyard of the St. Vincent de Paul premises at 14-16 William Street, with free refreshments, drumming, face painting, fancy dress, photo booth, art activities provided. A great day's crack was had by all!
To view the full festival programme click the following link: